Features
1)Ease of Installation: Non Metallic elbows and fittings are 1/4 to 1/5 the weight of metallic systems, can be installed in less than half the time and are easily fabricated on the job.
2)Safety: Because  non-metallic elbows and fittings don't conduct electricity, the system is safe.
3)Ready for Outdoors:  Schedule 40 and 80 elbows and fittings resist sunlight and are listed for exposed outdoor use and, with expansion parts in place, the entire system responds well to temperature change.
4)No Corrosion: Manufactured to meet a broad range of NEMA and federal specifications,  systems never rust or corrode.
                                         CODE:  B418AR-UPC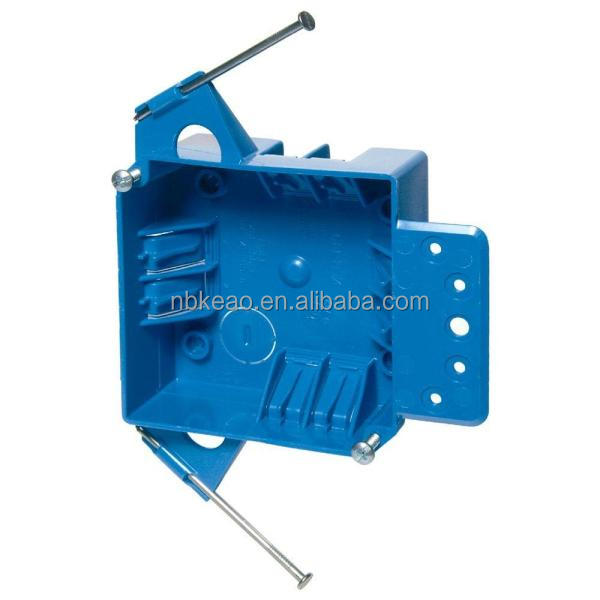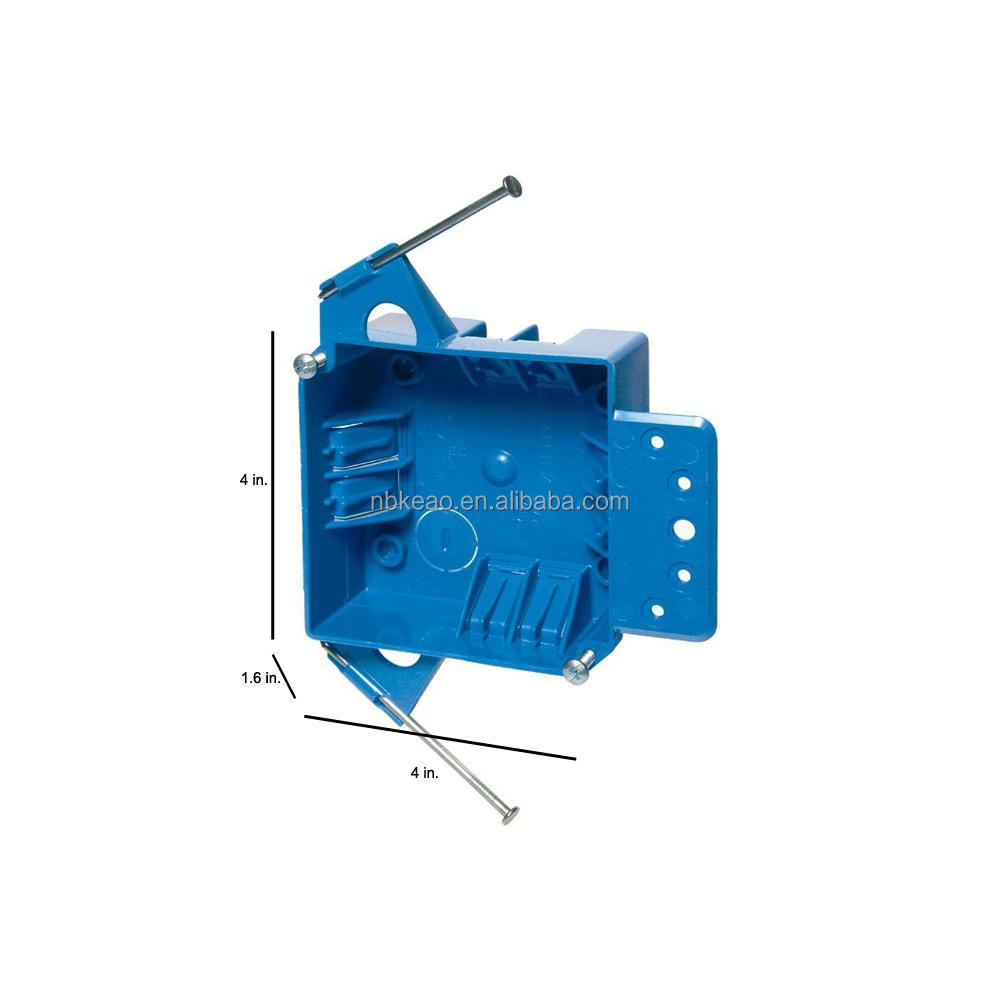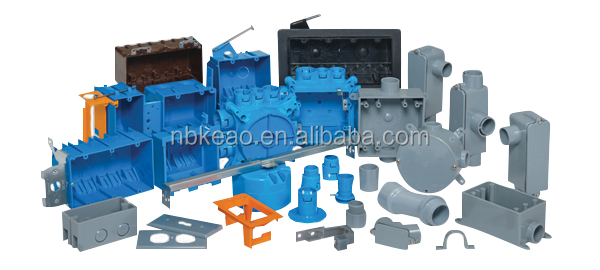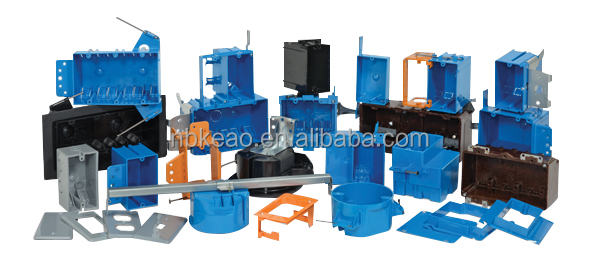 SOB Series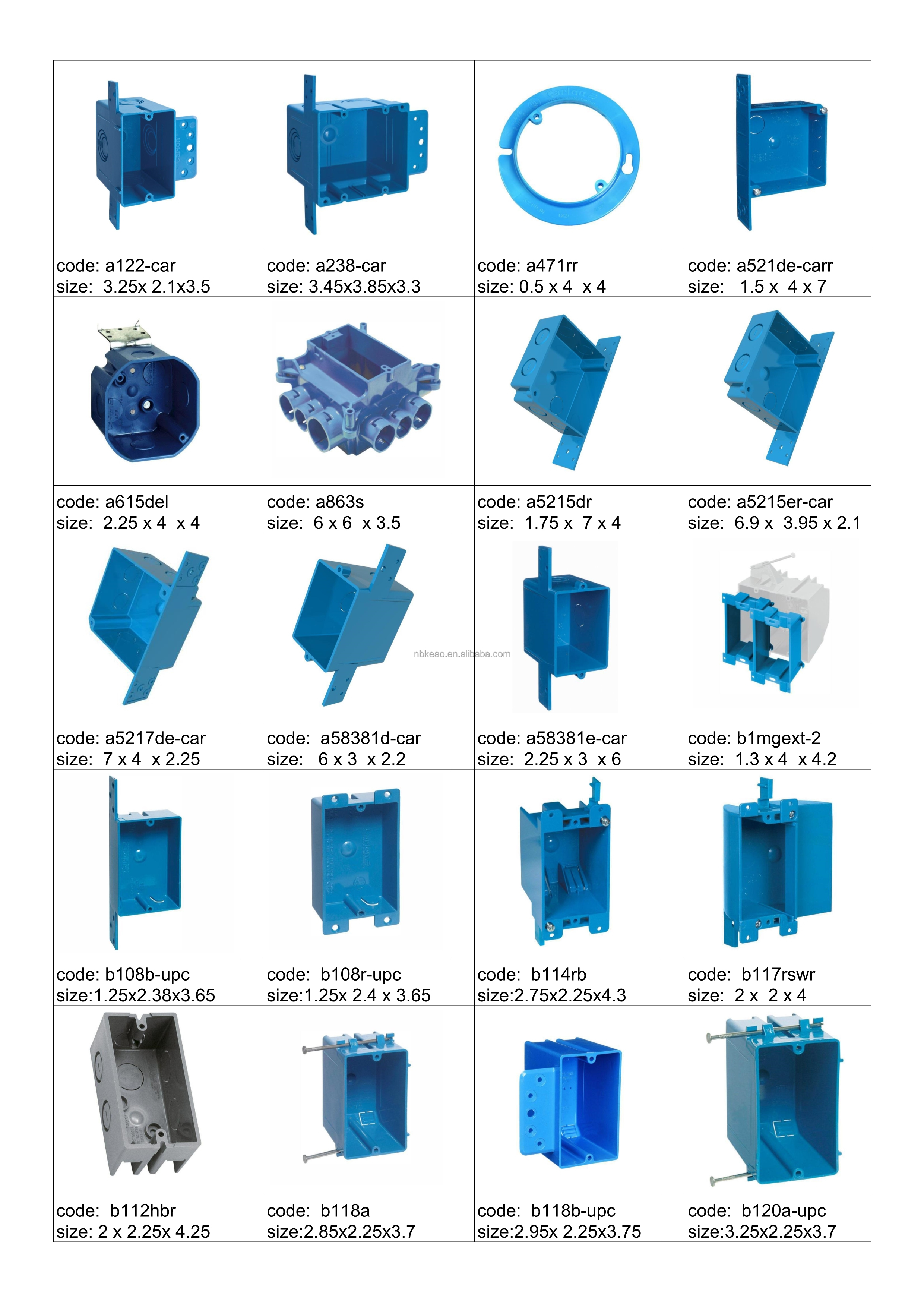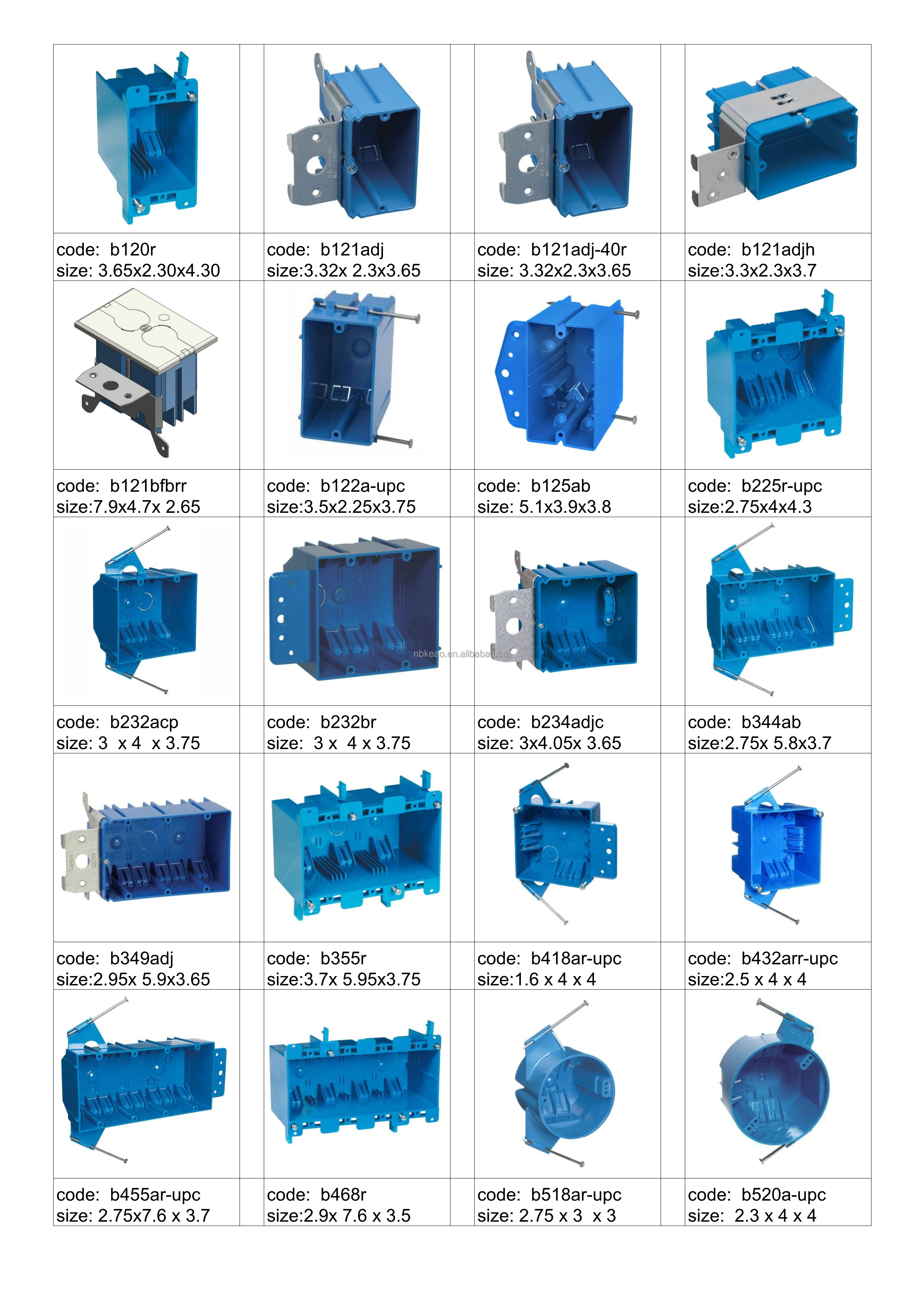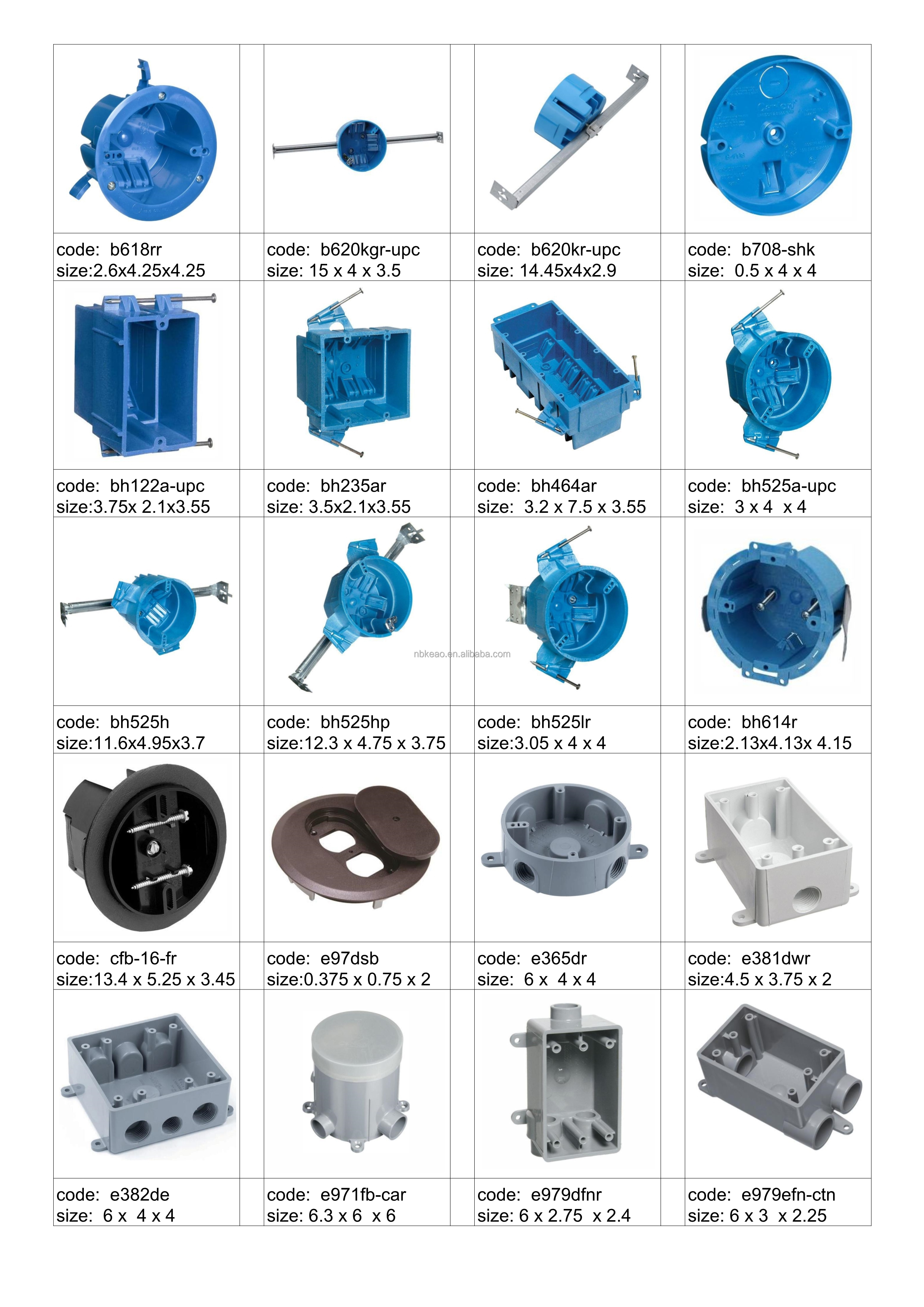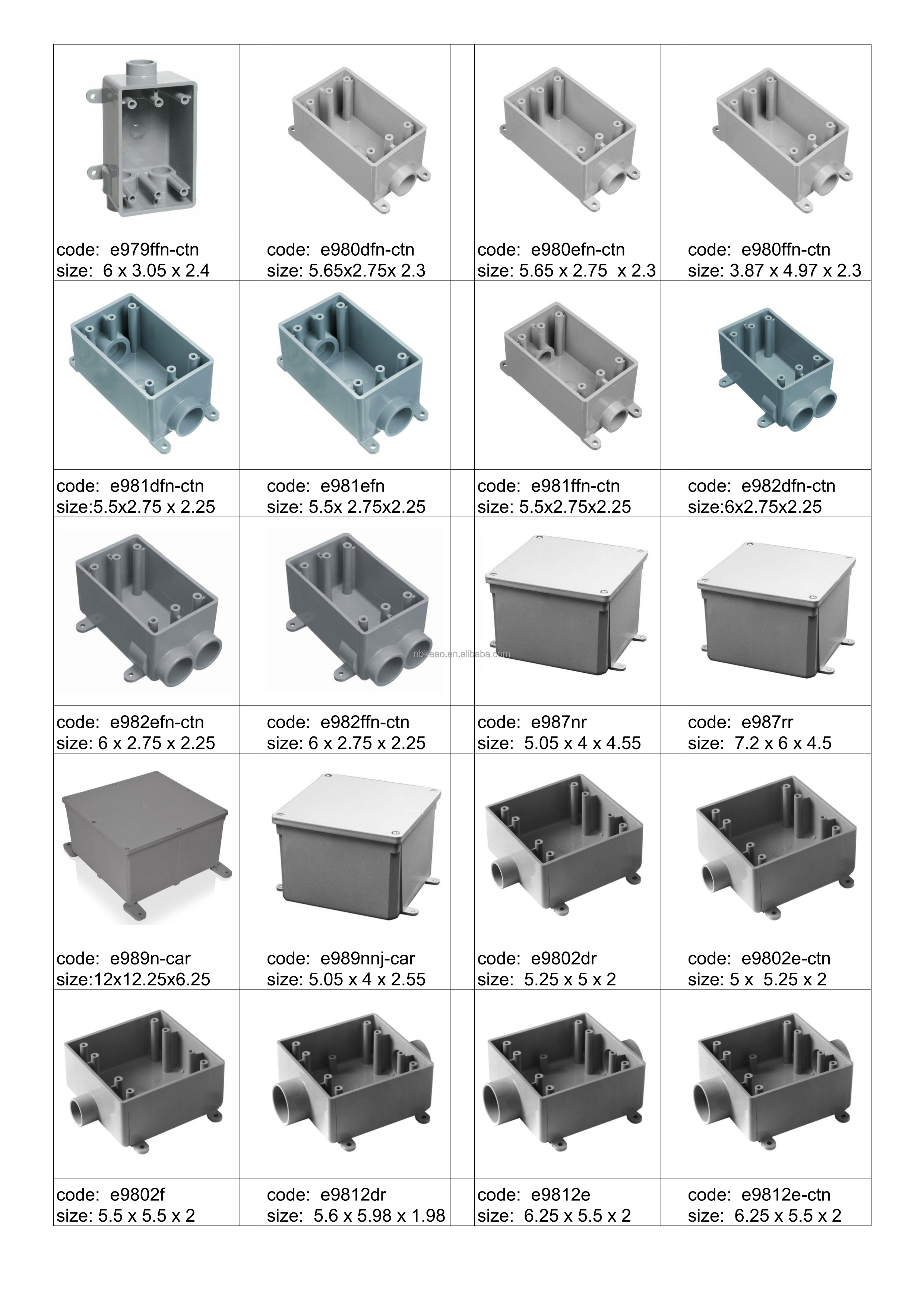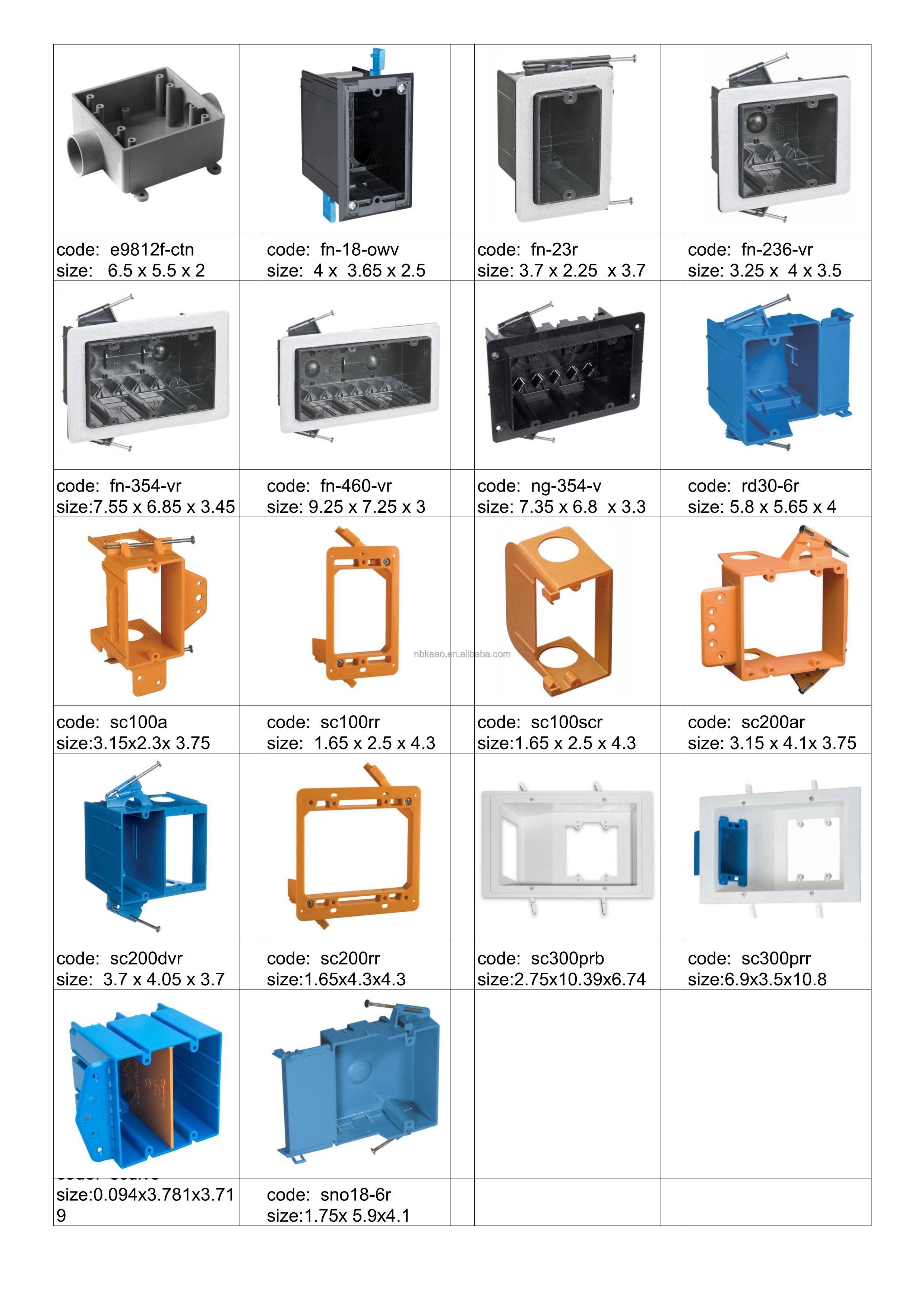 Certain boxes are designed for indoor or outdoor use, while others are installed behind or outside walls.They can include light switches, wires or sockets.
Handy box: Surface mounted on the wall.It can include a light switch or socket.The ideal area for rear wall installation is difficult or impossible.
Junction box: Wires are connected to each other only. Do not connect switches, sockets or fixtures.Allows circuits to safely split and bifurcate in different directions.
New work box: installed as part of the new construction project.Mount directly on the stud or joist, or place between two studs using a rod frame before using drywall.
Old office box: also known as "reconstruction box"."Mounted on the drywall, it has been hung."The box is fitted with clamps and is ideal for adding new sockets to existing walls.
Outdoor box: Can be used in metal and nonmetal units.Protect the wire from elements with gaskets, sealed joints, and watertight covers.
Tip: The electrical code requires that all electrical boxes have a cover.The outer cover must be watertight.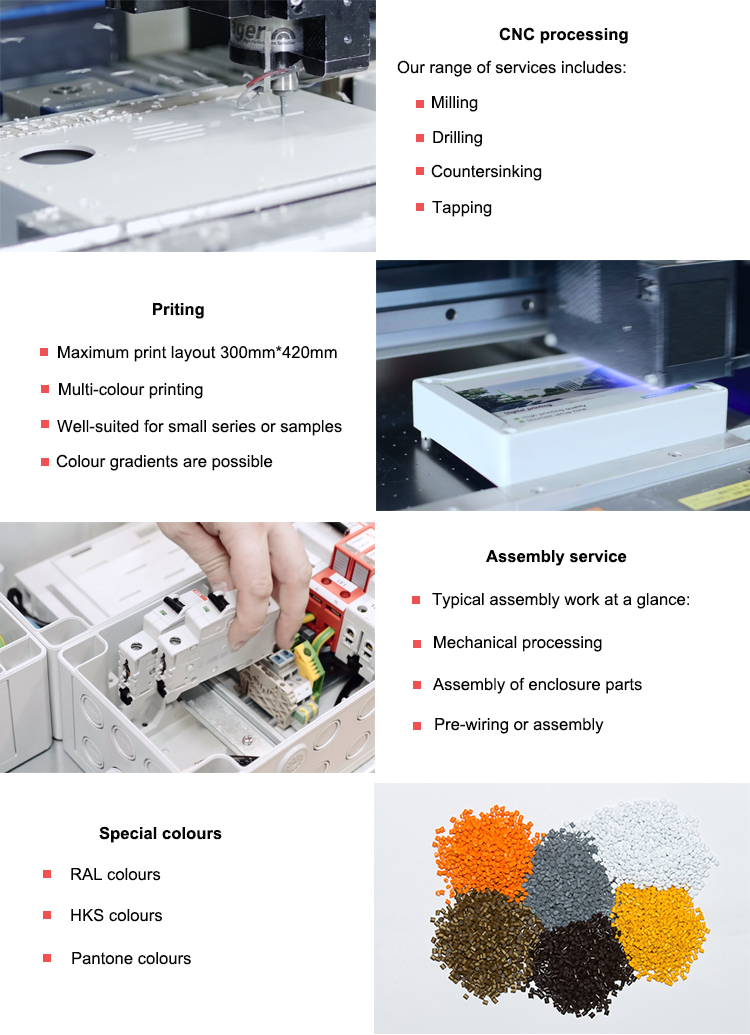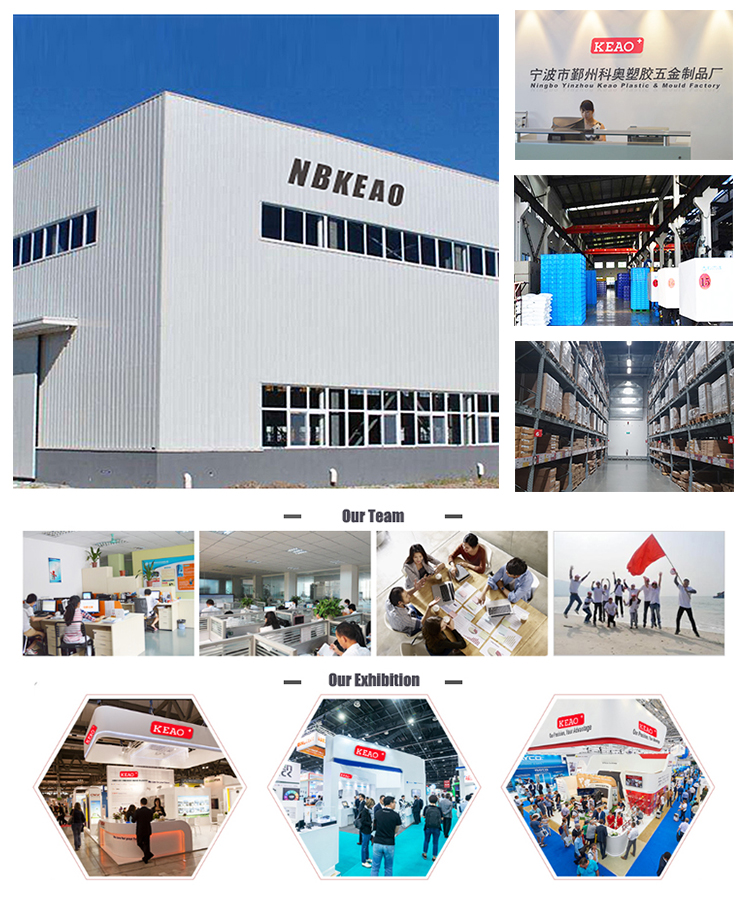 cheap non-metallic indoor outdoor wall Electrical switch outlet box floor receptacle Junction boxes SuperBlue PVC Box