PVC coated dark green Chain Link Fence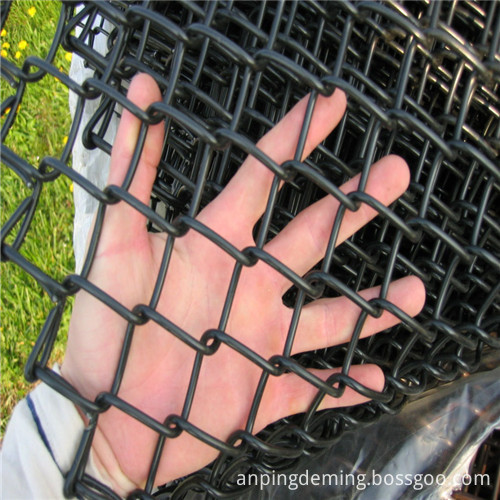 Chain link fence is made of galvanized or pvc coated iron wire, fixed with posts, brace and fittings to build a chain link fence system.
Chain Link Fence is the most economical type of fencing available, easy to be installed and provide high level of security.
chain link fence Specification
opening

1"

1.5"

2"

2-1/4"

2-3/8"

2-1/2"

2-5/8"

3"

4"

25mm

40mm

50mm

57mm

60mm

64mm

67mm

75mm

100mm

Wire diameter

18#-13#

16#-8#

18#-7#

1.2mm-2.4mm

1.6mm-4.2mm

2.0mm-5.0mm

Length of the roll

0.5m-100m(or more)

Width of the roll

0.5m-5.0m

Materials and specifications can be made according to the customers` detailed requirements
Chain link fence Characteristics:
1. good corrosion resistance
2. sunshine resistance
3. anti-oxidation
4. easy to install and transport
5. economical and practical
PVC chain link fence
Chain link fence edge types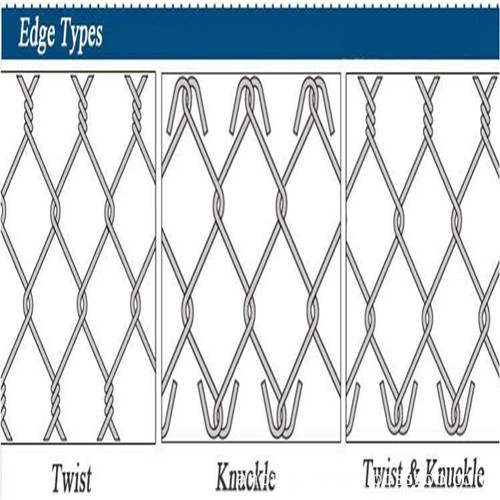 Galvanized chain link fence
Chain link fence fitting and installation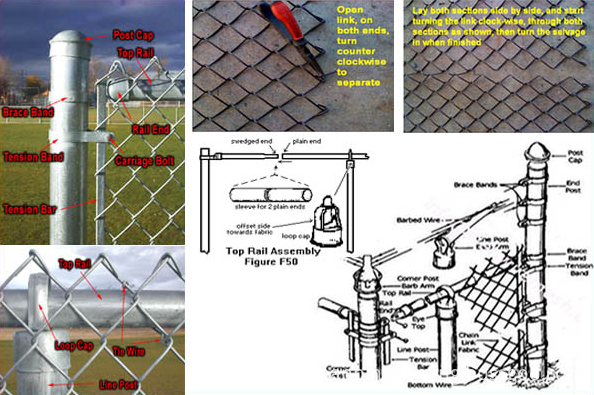 A.Flat iron:support chain link fence
B.Brace band:link tensioner post
C.Tension band Link the flat iron post
D.Tensioner:secure wire
E.Line wire:Folding the chain link mesh
F.Tie wire and Stirrup wire:secure the line wire and secure the post and the mesh
G:Barbed arm for Barbed Wire
Chain link fence Application
Chain Link Fencing System are commonly used in residential, garden, property, housing estate development, highway, sport arena, tennis court and etcas it not only enhance your landscaping but also naturally blend in with trees, shrubs, and bushes.
1. Chain link fence with top rail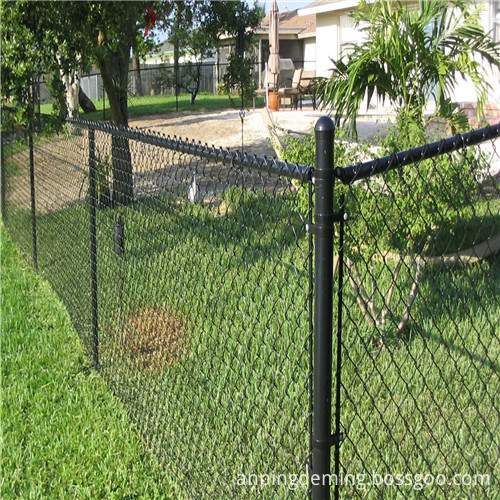 2. galvanized chain link fence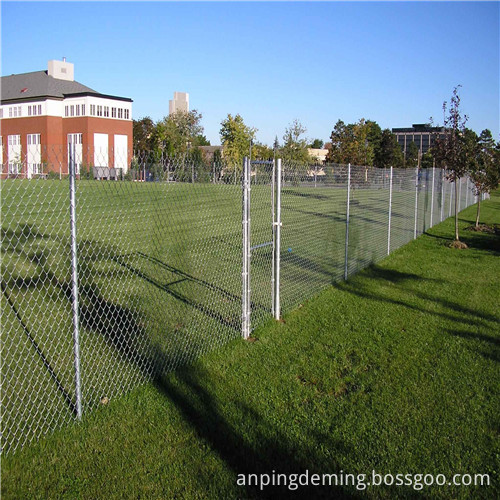 3. Sport chain link fence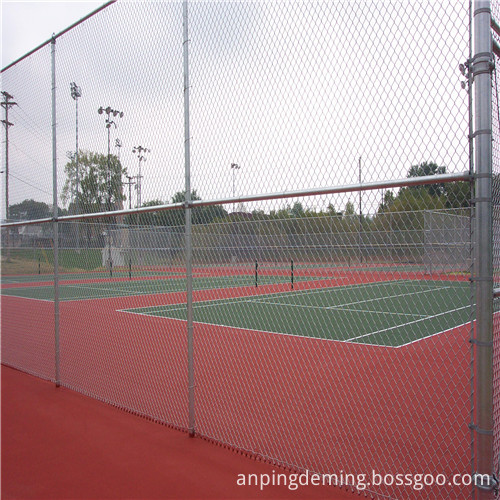 4. Chain link fence for garden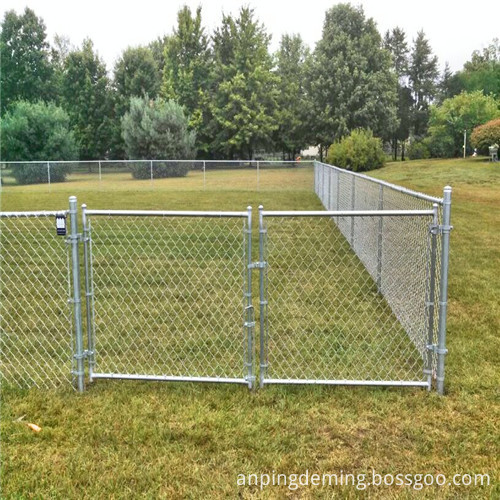 5. Chain link fence with razor wire on top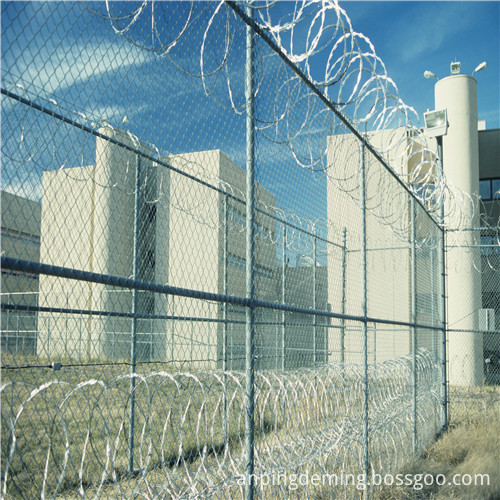 6. Chain link fence with barb wire on top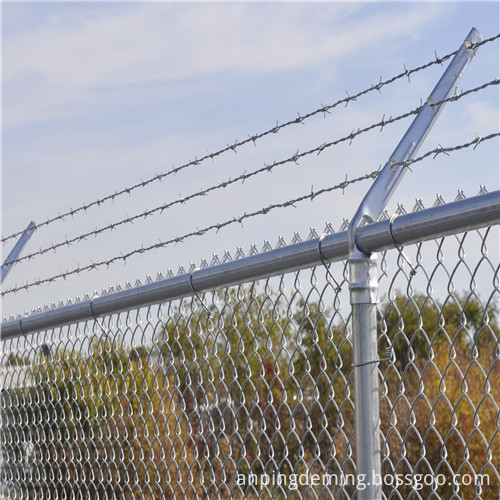 7. Chain link fence with Angle iron post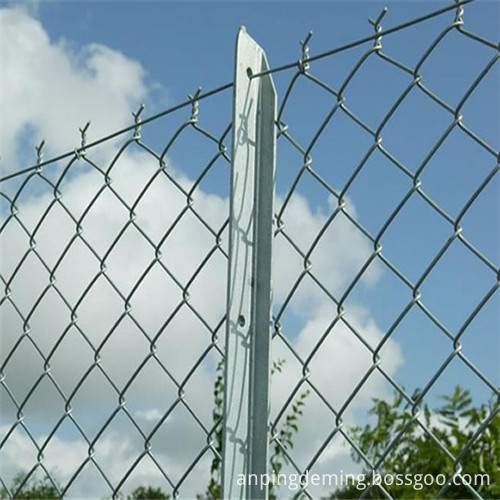 8. Chain link fence gate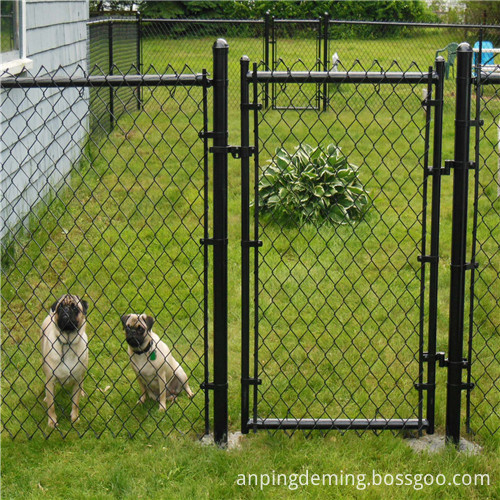 Chain link fence Package:
in roll or in pallet